We catch up with three participants in the first few hours of the Hackathon weekend. Mickey has his own idea to work on, while Mathias and Mattias are ready to join a team and do anything they can to help.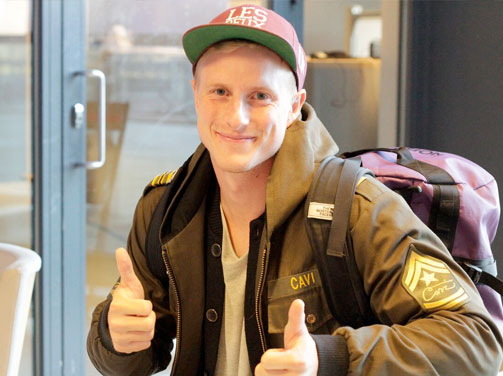 28-year-old Mickey Pedersen is studying IT at AAU in Aalborg.
Mickey Pedersen, 28, hasn't taken his rucksack off yet. He has come straight off the train from Aalborg. Two weeks ago, he was in the audience for the Idea Garage at Nordkraft in his home town, and that made him want to take part in the Telia Hackathon.
"I have an idea to work on, a new Internet service for Danish consumers on nutrition plans and diets. The website will be coordinated with shopping according to what is being supplied, a bit like the Aarstiderne service."
Mickey has been working on the idea for a few months, and now he is very excited to 'open the box' and see whether he can assemble a team.
"I'm ready to learn and get different views on the idea. I can handle the technical side, but I need people for the value chain and market analysis."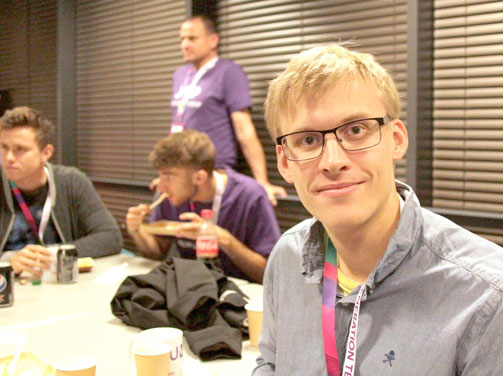 26-year-old Mathias Thaae has just finished a Masters in Organisational Innovation and Entrepreneurship at Copenhagen Business School.
"My dream scenario is to meet interesting people with good ideas, people I would like to team up with - in the long term too. Apart from that, I am here out of pure curiosity and to have a good time," he says.
He is attracted by the start-up world and entrepreneurship.
"You don't have to ask permission as much as you do in bigger companies."
Mathias has brought his sleeping bag, so he can find a quiet corner when fatigue sets in after many hours.
"My first impression is that people are good to talk to. Right now I'm at a table with two guys from Poland, one from the Czech Republic and three of us from Denmark. People have different skills, and that makes it even more exciting."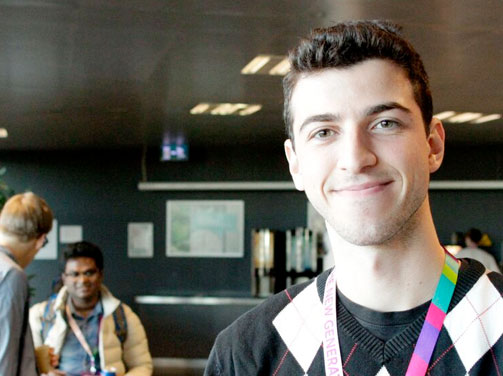 25-year-old Mattias Raptis-Brødsgaard has just finished a Masters in Strategy, Organisation and Leadership at CBS.
"Over the weekend here, I would like to work with other people's ideas and contribute whatever I can. Some time in the future I could well imagine myself setting up my own business, and here I can get a taste of it."
At the Hackathon, Mattias Raptis-Brødsgaard aims to go after the coolest idea. He is looking forward to seeing what emerges.
"I'm used to events where you are judged, like when you are introduced to a company as a consultant and you have to show what you can do."
He heard about the Telia Hackathon from a girlfriend and could not resist it. He will be busy from January, when he starts his new job at a consultancy, but until then he is making good use of the time.