Sunday afternoon was finals time at the Telia Hackathon. 17 teams were fighting hard for the cash prizes and the chance of a place on a longer incubator programme. The last pitch took place out in the car park, where a drone with lights was set up. To get this far, half of the participants had spent the night in their sleeping bags at Telia.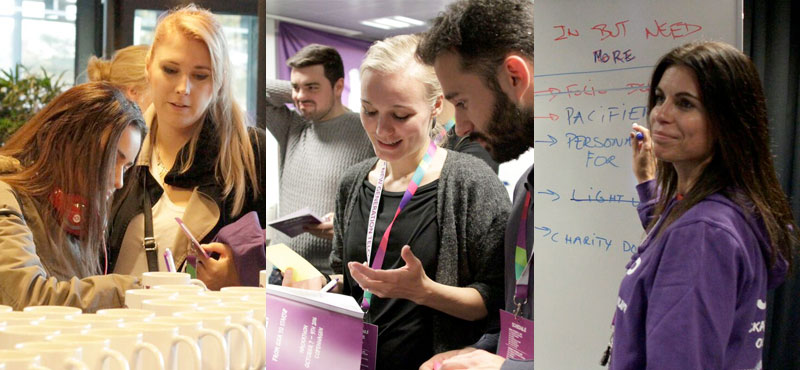 The CEO of Telia, Morten Bentzen, was one of the four judges when 17 teams pitched for three minutes followed by three minutes of questions from the panel. The event took place at Telia's HQ in Copenhagen and was live-streamed.
The many teams had worked flat out since Friday afternoon. They could present live demos, 3D visualisations, websites, mock-ups, working apps and prototypes of everything from babies' dummies to bikes, along with detailed analyses of target groups, markets and potential sales.
Even the canteen, as it looked during the Hackathon with mess on the tables, was constructed in virtual reality by TeamVerse, who moved around the virtual room on the stage with a screen in front of their eyes to demonstrate their idea for a shared virtual workspace.
The last pitch took place in the car park, where the Light-Up Drone team managed to send up a cabled drone with lights – something they had been dreaming of since Friday.
Half spent the night at Telia
To reach their goal and use as many hours of the day as possible, half of the 100 or so participants had spent the night in the basement at Telia in their own or borrowed sleeping bags.
The four judges, Christobal Alonso, Troels Garibaldi, Morten Bentzen and Ivo Kukavica assessed the entries based on the composition of the team, their understanding of target groups, markets and revenue, and whether there was a good demo of the product and a good understanding of its value proposition. Finally, they looked at how unique the product was, and how the team intended to expand their relationship to Telia. All the winners were cheered on the stage, and there were cold beers to follow. The participants were not up to anything more. All their energy was quite simply spent.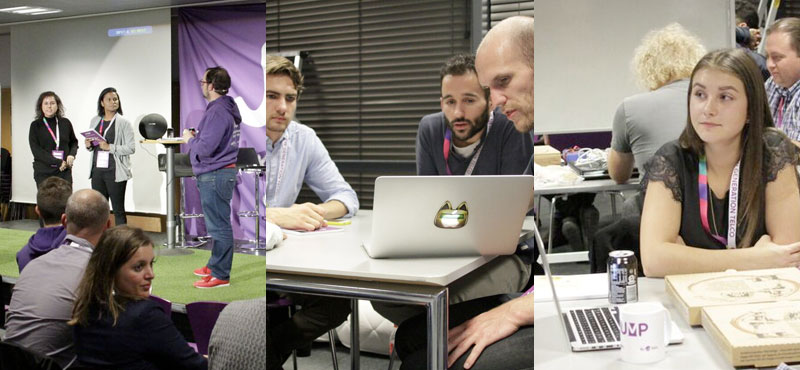 Winners of the Telia Hackathon
Winner of the first prize of DKK 30,000: AvoGenie, an app to democratise education.
Winners of two prizes of DKK 10,000: CharityPoll, which aims to be a kind of fair trade leader in charity polls in collaboration with non-profit organisations and companies, and AddCycle, which intends to offer advertising on bikes and targeted marketing directed at the user using GPS.
Audience favourite: AddCycle.
Best tech: TeamVerse, which aims to create a virtual workspace for businesses.
Best design: LunchBox, which wants to offer subscription for nutritious lunchboxes delivered to schools.
Going on to team validation: YummiMummi (baby's bottle with integrated release mechanism, combining two compartments with powder and liquid), AvoGenie, CharityPoll, Chatterbox (subscription to children's clothes), TeamVerse, AddCycle, Minutes (meeting contents boiled down to one minute and sent out by email) and Light-up Drone (a drone with lights cabled to a battery, to provide work lighting as a kind of flexible, flying lamp post).