Bestil inden kl. 15 og vi sender i dag
Fri fragt
Betal rentefrit over 36 mdr.
30 dages fri retur
Bestil inden kl. 15 og vi sender i dag
Fri fragt
Betal rentefrit over 36 mdr.
30 dages fri retur
Filtrer
Filtrer

({{numberOfActiveFilters}})
Luk
Viser {{ products }} af {{ total }} varer
Vis flere varer
Gaming headsets
Med til en komplet gaming oplevelse hører et godt gaming headset. Et godt gaming headset giver dig en fordel, når du gamer. Du kan høre dine fjenders bevægelser, dine sanser bliver skærpede, og du kan træde endnu dybere ind i din gaming oplevelse. Et godt gaming headset er komfortabelt og lækkert at have på. Det skal bestemt ikke give dig ømme ører eller ondt oven på hovedet. Hvis du gamer meget og i flere timer ad gangen, er det vigtigt, at du ikke mærker noget til dit gaming headset. Komfort er altså et meget vigtigt kriterie, når du jagter et nyt gaming headset. Selvfølgelig er det lyden, der er det vigtigste. Her vælger du typisk mellem stereo eller surround sound, som hver har sine fordele. Stereo kan det mest basale, og så er et gamer headset med stereo typisk billigere. Med Surround Sound får du en endnu mere realistisk oplevelse, og det er typisk det, de mest hardcore gamere vælger.
Lyder i dit gamer headset: Hvad skal du vælge?
God lyd er som nævnt essentielt for dit valg af gaming headset. Det afhænger selvfølgelig af dit budget og dit behov, hvilken type lyd der skal være i dit gaming headset. I mange tilfælde kan du fint klare det med stereo lyd, som er den mest basale lydtype, der kommer i moderne gaming headsets. Her får du lyd over to kanaler, hvor du kan orientere dig relativt begrænset, når du gamer.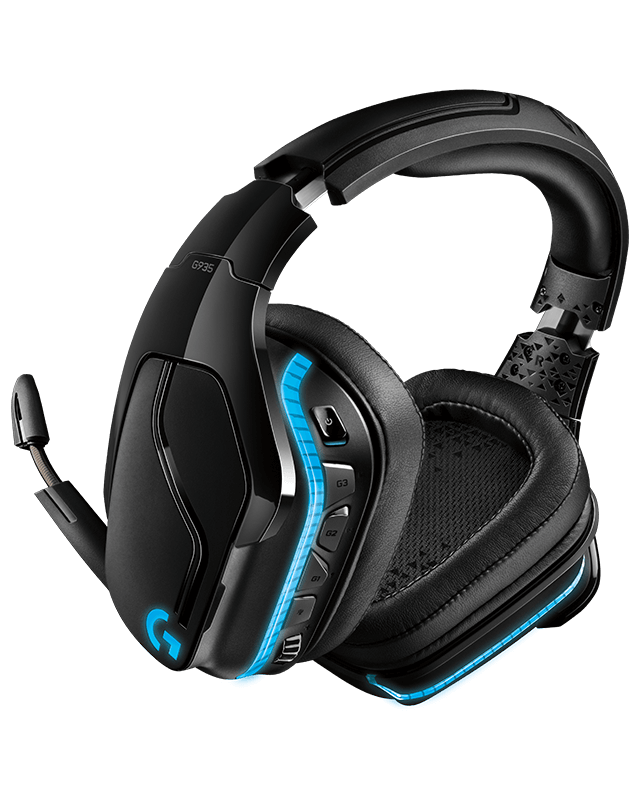 Vælger du derimod Surround Sound, åbner der sig en verden af muligheder for at orientere sig igennem lyden. Når vi snakker om Surround Sound, er der to typer: Virtual Surround Sound og Dimensional Surround Sound.
Virtual Surround er den mest udbredte, og det vil typisk være den, du finder i midtersegmentet af gaming headsets. Her får du en realistisk gengivelse af det, du oplever på din skærm, og du kan bruge lyden som et element i din gaming.
Med Dimensional Surround får du derimod en helstøbt oplevelse, hvor hele lydbilledet er endnu mere præcist og fuldkomment. Her kan du høre, hvor din modstander er - ved siden af, over eller under - og det kan være det, der giver dig den sidste fordel i spillet. Det er til dig, der gamer for alvor og ikke vil gå på kompromis med noget.
Skal jeg vælge med eller uden …?
Når du skal vælge dit nye gaming headset, kan du vælge mellem forskellige varianter, der har alle mulige forskellige funktioner. Udover valg af lyd, så er det også valget mellem med eller uden ledning og med eller uden mikrofon.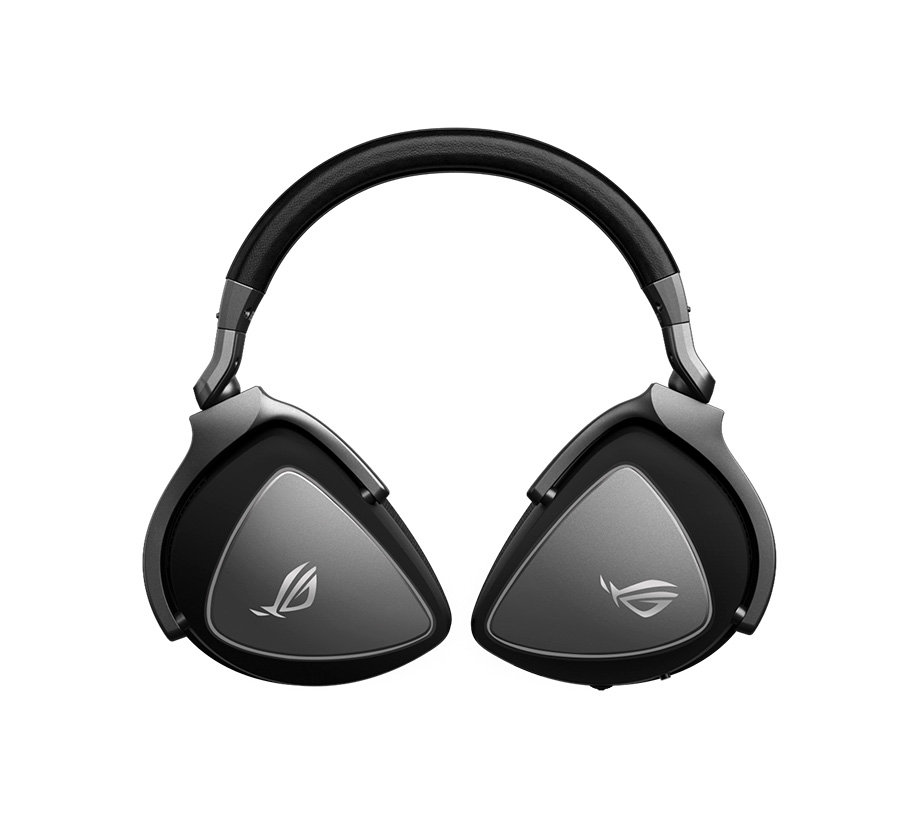 Vælger du et gaming headset uden ledning, så har du maksimal frihed. Dette headset vil klart være at foretrække, hvis du gerne vil bruge dit headset til andre formål end blot at game. Her kan du træne, gå en tur, måske løbe og bare nyde lyden fra dit headset til mange andre formål uden ledninger. Omvendt kan du også være ude for, at dit gaming headset løber tør for strøm midt under et spil, og det ønsker du ikke. Dog kan du vælge et trådløst headset, der også kan tilsluttes med ledning, og så er der ingen farer på færde.
Med et gaming headset med ledning får du i få tilfælde lyden et par milisekunder hurtigere, fordi kablet er hurtigere end det trådløse signal. I praksis er det dog ikke noget, du bemærker.
I forhold til mikrofon er det meget usædvanligt, at et moderne gaming headset ikke har en eller anden form for indbygget mikrofon.
Dog kan du overveje at købe en seperat mikrofon, hvis du spiller spil, hvor du skal kunne kommunikere klart og tydeligt med dine holdkammerater. Dog burde du også kunne det med stort set alle indbyggede mikrofoner. Hvis du streamer, kan det
In-ear eller over-ear gamer headsets?
Langt de fleste rigtige gaming headsets er over-ear, og det er ofte der, du får den bedste oplevelse. Dermed ikke sagt, at du ikke kan vælge et in-ear headset. Hvis du er på farten, er det endda et bedre valg, ford det er meget lettere at transportere rundt, og du kan bruge det til flere formål end et stort gamer headset.
Men når det kommer til komfort og funktionalitet, så er det over-ear headset at foretrække, hvis du vil have den bedste gaming oplevelse.
OFTEST STILLEDE SPØRGSMÅL
Hvilket headset skal jeg købe?

De bedste gaming headsets har Dimensional Surround Sound og med ledning. Her får du nemlig signalet et splitsekund før det trådløse. Dog er det ikke noget, du bemærker, så vælg hellere det headset, der passer til dit behov end udelukkende med ledning.
Hvordan virker bluetooth headset?

Et Bluetooth-headset fungerer nemt og enkelt, ved at du kobler dit headset til din enhed helt trådløst. Det kræver blot, at din computer eller anden enhed også har en Bluetooth-forbindelse. Således kan du slutte dit headset til helt uden ledning.
Hos Telia har vi et stort udvalg af diverse høretelefoner indenfor forskellige kategorier og mærker. Se de forskellige kategorier herunder.